Classic Commerce comes with a small number of menu items as standard. Other items may be added by plugins. There are two main sections – Commerce and Products.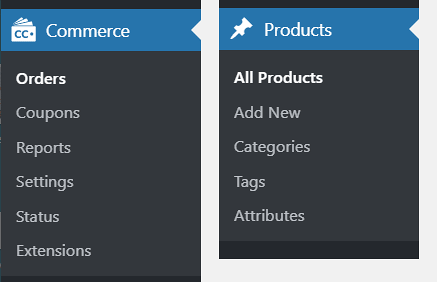 ---
Commerce
Orders Section
The Orders section is used for viewing and managing orders. You can also manually add orders. For more details see the Managing Orders page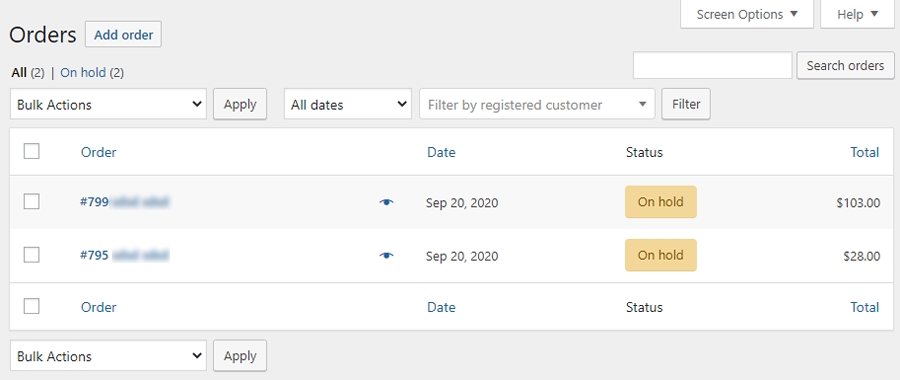 Coupons Section
The Coupons menu link will only be visible if you have enabled Coupons in the general settings. You can then use this menu item to set up coupons on your site. More details can be found on the Coupons page.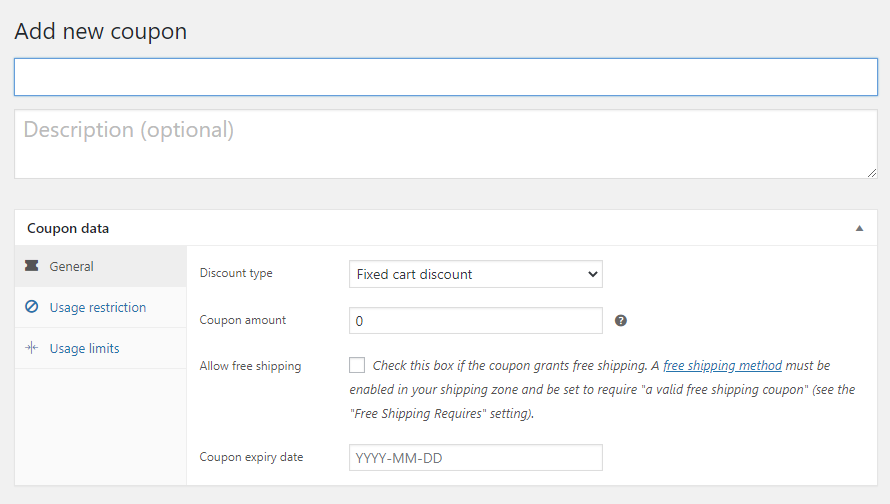 Reports Section
In the Reports section you can view data on sales, customers, coupons and stock. For more information see the Reports page.

Settings
This section contains all settings used to configure Classic Commerce.

It is divided into the following sections:
Status
The Status page is a useful for troubleshooting on your own or when asking for help. Download the System Status Report and review, or include it in your support request. It provides an overall snapshot of your setup and potential conflicts. A detailed overview of the status area is available on the Status Report page.

More information is available at: Status Report.
Extensions
The Extensions sections has some general information about Classic Commerce. This area may be developed later.
---
Products
This top-level menu has sections relating to products, such as viewing and adding new products, setting up product categories and tags, and managing product Attributes.